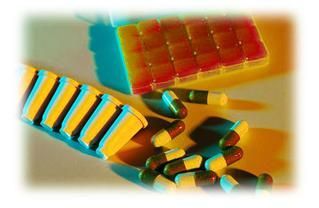 Custom Prescriptions can compound different ointments, suppositories, solutions and enemas with different combinations of medications to help alleviate bothersome symptoms of anal fissures, hemorrhoids, and other colon and rectal problems.
Common Colon & Rectal Health Products
Anal fissure ointments
Hemorrhoid creams
Suppositories
Enemas
New product alert!
We can now make Rectal Rockets. Rectal Rockets are uniquely designed suppositories for the treatment of hemorrhoids and anal fissures.The curvy front end provides easy insertion while also treating internal hemorrhoids. The flared bottom treats external hemorrhoids while also anchoring the suppository in place (so it won't get lost within the rectum!). The opening in the middle allows for the passage of gas without disturbing the positioning of the suppository. With this design, hemorrhoids can now be healed in only 3 suppositories rather than 12!