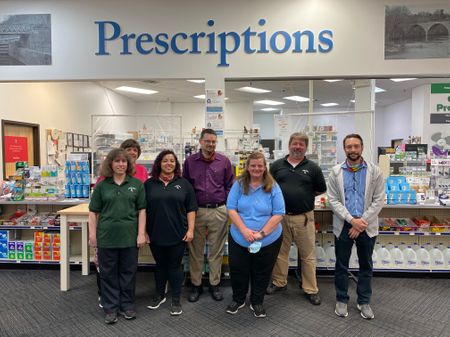 About Us
​We believe in a unique and customized experience for each and every patient.
Gateway Pharmacy is a family-owned and operated independent community pharmacy located in Phoenixville, Pennsylvania. The Gateway Pharmacy has been a familiar landmark in Phoenixville since the early 1950's. It is considered a beloved cornerstone in the Phoenixville community because of it's family ownership, unique merchandise and trusted pharmacists.
The Gateway prides itself on being a "one stop shop" for all your needs. Our pharmacy department and our home medical department strive to accommodate every person's medical need. We also over a beauty department, extensive vitamin selection, large gift shop and a lottery department. Gateway Pharmacy strives to offer the best care to every customer in a familiar and reliable environment.
Helping the community is something that means a lot to every employee at the Gateway Pharmacy. We sponsor and attend many community events in the area at the local YMCA, the Phoenixville Senior Center and the Phoenixville Hospital. Our priority is knowing our customers and providing them with the best health and wellness possible. We pride ourselves on serving the Phoenixville community in the past, today, and for many years to come!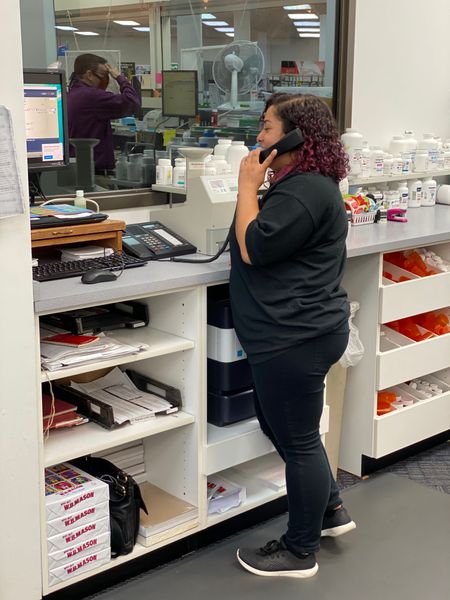 Pharmacy
It is easy to communicate with a staff member or pharmacist at Gateway Pharmacy. To directly speak to a staff member or pharmacist, you can dial 610-933-2609 and press option 1 for the pharmacy or press option 0 for personal assistance. You can also email questions to our pharmacy department at Pharmacist@TheGatewayPharmacy.com.
Gateway Pharmacy accepts most insurance plans as well as Flexible Spending Accounts (FSA). We also offer our own Good Neighbor Pharmacy Prescription Discount Card for those without prescription insurance.

The Gateway Pharmacy Mural Project
​The Gateway Pharmacy Mural Project began back in early 2017 with planning between artist Teresa Haag, Gateway co-owner Mark Szilagyi, and pharmacist Jenn Szilagyi in collaboration with Ryan Conroy from the Phoenixville Historical Society. Teresa, having passed this plain empty wall of Gateway Pharmacy on a nearly daily basis, felt compelled to make it a work of art that paid tribute to the vast history of The Gateway Pharmacy. After several planning meetings, some historical insight from Ryan, and a few concept renderings, the final decision was made and the mural was well on it's way!
Teresa began work on the mural in the Fall of 2017, with a projection of the black and white concept rendering onto the wall at night. This allowed for a loose outline for Teresa to grasp the space she was working with. Once the line rendering was complete, Teresa got right to work. It took this impressive artist just a few short weeks to complete the mural and it was so fun for us at Gateway to watch the mural go up so quickly and beautifully. It was also a great opportunity for many members of the community to stop by and reminisce of days gone by at the old Gateway Pharmacy soda fountain, where many Phoenixvillians spent time with friends, family, and even a few met their husbands or wives. We at Gateway are immensely grateful to Teresa for her time and talent on this project; we could not be happier with how the mural turned out. We also would like to thank Ryan Conroy for his time and knowledge of The Gateway and Phoenixville from the past and for providing us the black and white photograph from which this beautiful mural was duplicated. And lastly, we want to thank the Phoenixville community for sharing their stories with us, we so enjoyed hearing how Gateway played a role in so many people's lives. And while this photo is a reflection of Gateway 50 years ago, we look forward to another 50 years here in this wonderful Phoenixville community!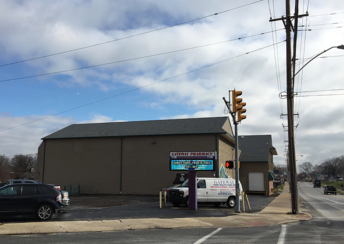 The building wall pre-mural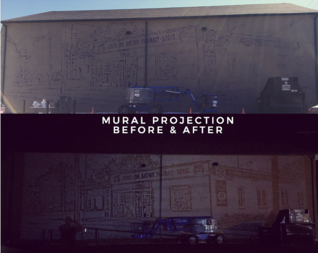 The projection line rendering process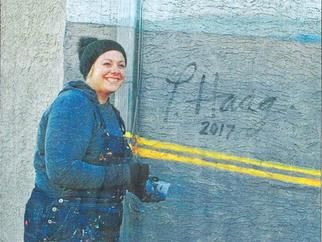 Mural artist Teresa Haag signing her masterpiece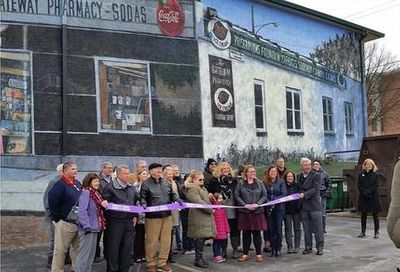 Mural completion ribbon cutting ceremony with the Phoenixville Regional Chamber of Commerce